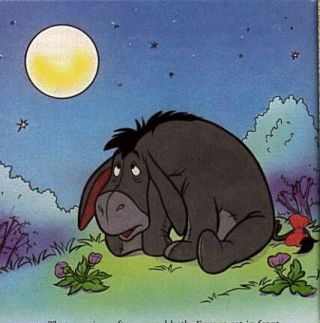 I LOVE YOU ALL!!!
Where do I start... I love you all! I hope we stay friends and keep in touch. I picked this background because when I am lonely, bored and need someone to talk to; I would get the phone or just go online and reach for a special star. I would like to thank everyone for the love, support, advice and laughs that I have gotten from you all. Well I hope you enjoy visiting my site. I hope you can hear the music playing on the page, I thought it would be perfect. I'm surprised at how people come and go in our lives. As they say "friends become strangers" But for those very few; my friendship and love for you shall forever be remembered. I hope we continue to STAY FRIENDS and never forget about each other. Have Fun!!! I Love You All!!!

-Anthony
P.S. ...and I think to myself...what a wonderful world...
I see trees of green
Red roses too
I see them bloom for me and you
And I think to myself
What a wonderful world
I see skies of blue, and clouds of white
The bright blessed day
The dark sacred night
And I think to myself
What a wonderful world
The colours of the rainbow
So pretty in the sky
Are also on the faces of people passing by
I see friends shaking hands, asking "How do you do?"
They're really saying "I love you"
I hear babies cry
I watch them grow
They'll learn much more
Than I'll ever know
And I think to myself
What a wonderful world
Yes, I think to myself
| Home | 9-11 | About Me | Cute Sounds | Dedicated to my friends | Jokes | Love Letters |
| Love Midis | Love Poems | Love Songs | Nursery Rhymes | Misc. | Movie List | Short Stories |
| Pictures of Angels | Quote of the Week | Tootsie Roll | Links |